Introduction of Alanj saffron
Alanj means the origin and the name of the saffron farms of the late karbala`ei Hasan Abbaspour, the founder of this company, which is located in the south of Qaen county. Alanj saffron, has become a symbol of the combination of tradition and technology in the saffron industry of Qainat county, the capital of world Red Gold, by making major changes to the cultivation and production of saffron, as well as the principles process of saffron. Our goal is to provide the best and most qualitative saffron in the world to our valued customers, which the high quality of Qainat saffron due to the climatic conditions of our region, helps us in this way, and we are also using modern technology in this industry to increase the quality and honor of Qaenat saffron.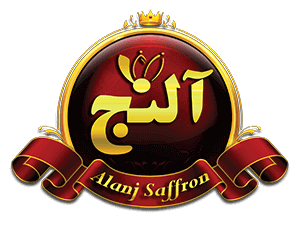 export of saffron
In order to direct contact of foreign customers with Qaenat farmers, Alanj Saffron launched its export and customs clearance office in the year 92 and exports Qaenat saffron without any intermediary to all countries of the world. The average export of Qaenat saffron by the Alanj company was about 800 kg annually, which This rate is rising annually by 20%, And many Iranians reside outside Iran and Iranian traders who are interested in qualitative and without intermediary's products, have cooperation and contract in this area. All customs clearance of saffron is carried out by the Export unit of Alanj Saffron at the earliest possible time, and the name and specifications of customers is printable on packages by consulting and polling from them. Due to High quality saffron production capacity in southern Khorasan province and especially Qaenat, Alanj saffron has the ability to supply and export a large amount of saffron in a year. This saffron cooperative company by coordination of barberry and saffron union, which Mr Mohammad Hosein Abbaspour, the CEO of Alanj Saffron company is also the deputy chairman of this union, collects about the 90% of saffron of farmers of this region fiduciary and by cash to directly bring them to the consumer. It is hoped that the
export
of Iranian saffron without intermediary, and Qaenat in particular, could be used to mark Alanj saffron as the most qualitative Iranian saffron to the world, and take a step toward improving agriculture and exporting agricultural products.